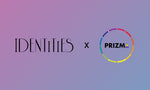 Giving Back #1: We support Prizma Košice (May & June 2021)
At IDENTITIES, we celebrate diversity, and we believe that giving back to the community is essential. That is why we have decided to support Slovak NGOs that help queer people build better lives.
For two months, we will be donating 1€ from every purchase to an organization that advocates for the LGBTQ+ community. In May and June 2021, we have chosen our first partner, a Slovak organization PRIZMA Košice.


Community and counselling center PRIZMA continually educates the community, organizes activities and provides free counselling regarding homophobia, transphobia, bullying, discrimination, violence, and more.
"PRIZMA reacts to a demand of the queer community for accessible and accepting therapeutic services, as well as addresses their need to meet in a safe space, grow personally and emotionally, defend their rights, exchange knowledge and raise public awareness about their needs and prejudice, that is a part of their public life."


Through PRIZMA, LGBTQ+ people and their relatives can ask for help directly. Their clients also include parents of transgender children who prepare themselves for the challenges of the transition process. 
Apart from psychological, social, legal and trans counselling, the center holds a regular chat group on their Facebook page.


Just like IDENTITIES, PRIZMA too wants to create a safe space for the LGBTQ+ community. That is why we have decided to donate 1€ in the name of our customers to PRIZMA Košice. With just 30€, we can provide one client with free counselling sessions for the entire month.
Thank you for your purchase, and thank you for helping us celebrate diversity!